Background of Sterilization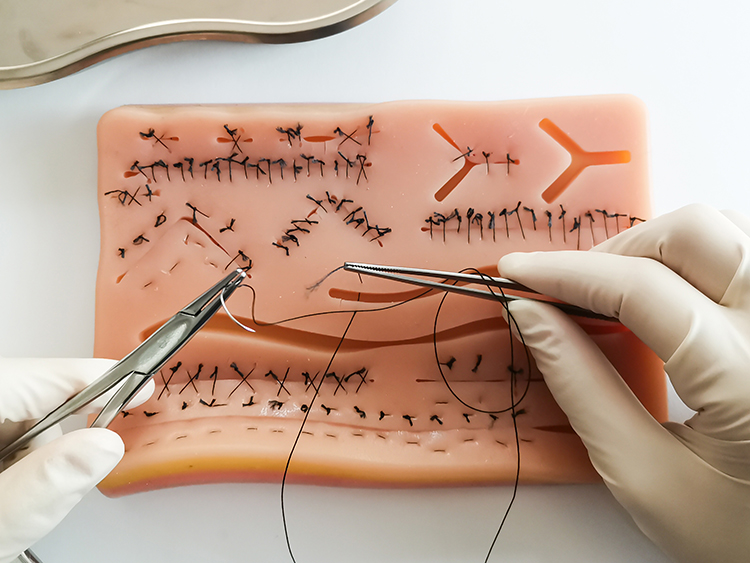 Sterilization and disinfection are expressed as basic components of hospital infection control activities. Various surgical procedures are performed in a number of hospitals every day. An even greater number of invasive procedures are being used in different healthcare facilities. The medical device or surgical instrument that comes into contact with the sterile tissue or mucous membrane of the patient during various procedures raises the risk of pathogens entering the patient's body.
There is also a chance of infection from patient to patient; from the patient or healthcare provider and vice versa [eg, hepatitis B virus (HBV)]; or to the environment patient (eg, Pseudomonas aeruginosa, Acinetobacter spp.) through improperly sterilized or disinfected devices. Many infections have been reported worldwide due to the use of contaminated endoscopes. Therefore, appropriate decontamination techniques Medical and surgical devices are needed in all healthcare facilities. Healthcare providers are equally responsible for reducing and eradicating these types of infections. Each hospital should have its own guidelines on sterilizing and disinfecting supplies based on the intended use of medical devices and associated infections. At present, there is an increase in the frequency of emerging and multidrug-resistant pathogens in all health centers where little / if any treatment is available. Therefore, medical personnel, laboratory workers and healthcare providers should be better informed about these techniques to prevent the spread of these pathogens.There is no uniform definition or standard for sterilization, disinfection, and cleaning. However, the Clinical and Laboratory Standards Institute currently has recommendations based on some minimum inhibitory concentration test standardized by the International Organization for Standardization.
Classification of Medical Devices and Medical Equipment
The main purpose of cleaning, disinfection and sterilization is to reduce the number of microorganisms on the device to a level where the probability of infection contamination is zero. The risk of infection transmission depends on the type of device. In 1968, Earle H. Spaulding defined the level of antimicrobial killing required for different devices through a classification, categorizing the devices into three categories depending on the potential risk of contamination of infectious agents. These; critical, semi-critical and non-critical devices. He added another category to Spaulding's classification as "peripheral surfaces" to represent surfaces that are generally not in contact with the patient.
These surfaces are defined as areas of clinical contact that act as microorganism reservoirs. For example, medical equipment such as healthcare professionals' hands, telephones, light switch panels, handrails, computers, high contact surfaces such as door handles, ventilators, x-ray machines and hemodialysis machines fall into this category. The Centers for Disease Control and Prevention (CDC) has published guidelines for hand washing and hospital environmental control, and different sterilization tools that can be used to disinfect clinical contact surfaces have been approved by the Environmental Protection Agency (EPA). Cleaning surfaces such as walls, floors and sinks have a very low risk of infection transmission.