Short history of surgical suture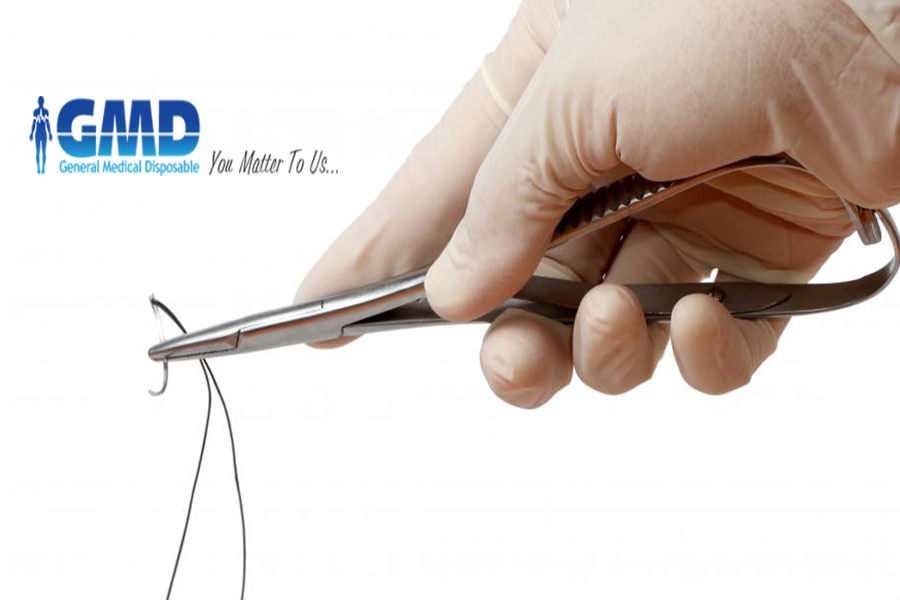 Short history of surgical suture
The word of surgical suture described all materials used to approximate the wound edge until it has healed and it uses in ligature the blood vessel. The usage of surgical suture back to date 3000 B.C, the archeologists have found sutures on mummies dating back to 1100 B.C; the use of suture come from the ancient Egyptian where physicians used stitches to close injury and mummies but the medical used maybe begun before this period.
The practice of suturing was recorded on text of the Sanskrit era in 500 B.C by the legendary Indian Sega Sushrutua who's now is regarded as the granddaddy of surgery, also Hippocrates recorded his won version of how stitch clumsy people out.   In his work in A.D. 150, Methodo Medendi, the Greek surgeon, Aelius Galenus, advised to use silk threads to close the wounds, however, if it is difficult to obtain silk, then materials such as thin degradable catgut can be used. Aelius was using these materials to treat the wounds of the gladiators.
Back then, catgut was made up of twisted intestines of animals such as horses and sheep. Those materials were good choices since they were absorbable by body enzymes and provided good mechanical properties, so much so, that those materials are still being used in some places even to this day Silver wires were used as suturing materials the 18th century. But the first sterilized catgut sutures were only introduced as recently as 1860 by Joseph Lister. Those sutures resulted in an increase patient survival rates and decrease in SSIs in hospitals. After that, the eyeless needled sutures were invented. The thread was attached directly to the end of the needle.
This modification enabled the sutures to be done with less damage (trauma) to the nearby tissues. Natural materials like cotton were used in 20th century as materials for surgical sutures. During the Second World War, materials like stainless steel and synthetic non-absorbable materials like polyester, polyamide, and polypropylene, were used. This led to emergence of wider range of chemical used in surgical sutures. After treating with iodine, the first fully sterilized catgut sutures, in the modern meaning of the word, were introduced in 1906. Silk and catgut were the major suturing materials in the market up until 1930. Along with the discovery of the polymer polyglycolic acid (PGA), synthetic absorbable sutures were introduced to the market. Currently, more and more countries are banning the use of catgut sutures. This is because those sutures were found to pose a high risk of infection of Creutzfeldt-Jakob Disease (CJD).